---
One Health Institute presents...
Fall 2021 Seminar Series
The One Health Institute is thrilled to present our Fall 2021 Seminar Series. Dr. Maureen Anderson and co-presenter Bree Walpole kicked off the series yesterday (September 22nd) with a fascinating talk about One Health and Wild Pigs.
We have a couple of speakers lined up and a couple still to be announced, dates and times are below. This event is free and open to anyone to attend virtually, registration is required.
---
Collaborative Specialization in One Health - Info Session
October 14 | 12:00-1:00 PM EST
Interested in the Collaborative Specialization in One Health (CSOH, for those in the know)? Find out more! Attend the virtual Q&A on October 14th, hosted by CSOH Graduate Program Coordinator Dr. Katie Clow. Registration is required.
More information about the CSOH can be found HERE.
---
Save the Date! Virtual One Health Day | November 3rd, 2021
This event is proudly sponsored by the Centre for Public Health and Zoonoses (CPHAZ) and the One Health Institute at the University of Guelph in collaboration with the One Health Program in the Department of Pathology and Laboratory Medicine at the Schulich School of Medicine & Dentistry at Western University.
---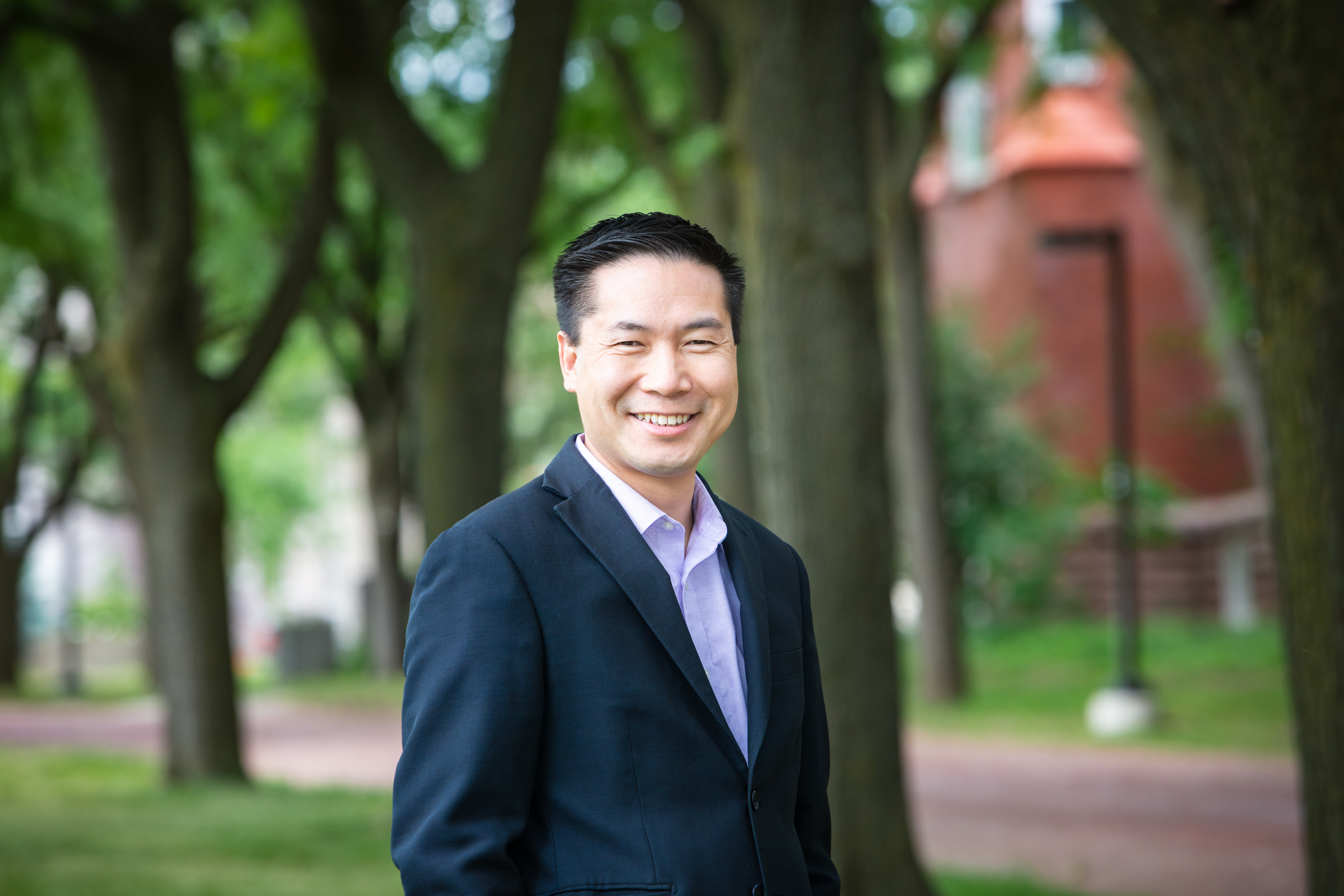 Keep your eyes peeled this fall for a new cookbook designed for families that will make eating plant-based proteins a whole lot easier.
"Plant-Based Recipes Made Easy-Peasy" will be the sixth cookbook published by the Guelph Family Health Study (GFHS) as part of their collaboration with GFHS participant families, The Helderleigh Foundation, Health Canada, George Brown College – Food Innovation Research Studio (FIRSt), Canadian Nutrition Society and Ontario Ministry of Agriculture, Food and Rural Affairs (OMAFRA). The cookbook includes 30 recipes ranging from appetizers to entrees. Plant-based proteins was a timely topic to choose, says GFHS director Dr. David Ma, which was a new addition to the 2019 Canada's Food Guide. "We want to help families identify plant-based foods and then show them how to incorporate them into their diet through family-friendly recipes that are quick, easy, and affordable," Ma says. Also, the cookbooks are more than just recipes but a resource for nutrition information, food skills and much more to help promote health and positive change. Click here to read the FULL ARTICLE!
---
Dr. Gregory D. Bossart Memorial Scholarship
A $5,000 USD Dr. Greg Bossart Memorial Scholarship is available to a graduate student in wildlife biology, epidemiology, veterinary, medical, public health, basic or social sciences or other post-graduate program focusing on the interconnection between people, animals, plants, and their shared environment using a One Health framework. Funds will be awarded in November 2021.
October 10, 2021 Submission Deadline. Learn more HERE.
---
Join the UG One Health Student Committee Executive Team!
The U of G One Health Student Committee (OHSC) is now accepting applications for our 2021/2022 executive team!
Who can apply? Any University of Guelph student with a passion for One Health!
What positions are available? Find the list of available positions and their full descriptions are linked in the first page of the application survey.
Apply here: fal.cn/3iq4F
Please submit your completed application by Wednesday, September 29th @ 11:59pm. Interviews start Monday, October 4th.
---
Call for Proposals:
Ontario Agri-Food Innovation Alliance Tier I Research Program
**UPDATE** Intent information deadline September 27, 2021 11:59 pm
The Ontario Agri-Food Innovation Alliance Research Program invests in research that aligns with Ontario Ministry of Agriculture, Food and Rural Affairs (OMAFRA) priorities that support strong rural communities, keep our food safe and develop a prosperous, environmentally sustainable agri-food sector in Ontario.
OMAFRA is very interested in leveraging "One Health" principles to support a holistic and multi-disciplinary approach to protecting food safety, animal health and welfare, stewardship and protection objectives.
**Interested? Want to bounce ideas around? Please reach out to Katherine Heyland, One Health Program Manager
The objective of the New Frontiers in Research Fund (NFRF) Transformation stream is to support large-scale, Canadian-led interdisciplinary research projects that address a major challenge with the potential to realize real and lasting change. The challenge may be fundamental, leading to a scientific breakthrough, or applied, with a social, economic, environmental or health impact. Projects are expected to be world-leading, drawing on global research expertise, when relevant.
Partnership Grants provide support for new and existing formal partnerships over four to seven years to advance research, research training and/or knowledge mobilization in the social sciences and humanities through mutual co-operation and sharing of intellectual leadership, as well as through resources as evidenced by cash and/or in-kind contributions. Partnership Grants are intended for large teams working in formal collaboration between postsecondary institutions and/or organizations of various types.
---
One Health Student Mentorship at U of G
September - November 2021 | Wednesdays 12:30 - 1:30 PM (EST) | Virtual
The Centre for Public Health and Zoonoses (CPHAZ) is hosting a Student Mentorship event. This is an opportunity for University of Guelph students to interact with different One Health professionals in academia, public health, and research sectors. The event will be virtual using Microsoft Teams and there is limited enrolment so don't wait too long to register!
For any questions and inquiries, please contact cphaz@uoguelph.ca.
---
One Health Lessons is accepting applications for Interns. A detailed description of the roles can be found on our website: www.onehealthlessons.com/involved
To apply, send a letter of intent, curriculum vitae and 1-2 letters of recommendation to OneHealthLessons@gmail.com with the subject line: One Health Lessons 2021 Internship Application
Deadline to apply is September 24th 2021 (TOMORROW!) at 11:59 EDT. Interviews will be conducted in the week of September 27th. Duration of internship: October 9, 2021 to June 4, 2022
Applicants are also invited to attend a Q&A session with current interns on September 11th if they have any questions. Please email madisonburnsonehealth@gmail.com for more information.
---
*FREE* Student Registrations for ISTAS21
The One Health Institute is sponsoring 20 University of Guelph students to attend the upcoming virtual 2021 IEEE International Symposium on Technology and Society (ISTAS21) | October 28-31, 2021.
The symposium will include a moderated panel discussion on One Health informatics | Saturday, October 30th at 9:15am.
If you are a U of G student and are interested in attending ISTAS21, email us! onehealth@uoguelph.ca.
---
Share Our Newsletter!
Do you have colleagues, contacts or students who are engaged in One Health research? Do you know people who want to learn more about One Health? Help us spread the word!
---
Upcoming Conferences
One Health Symposium 2021 | September 24-25, 2021
Sponsored by the Veterinary One Health Association at Cornell College of Veterinary Medicine, the virtual 2021 Cornell One Health Symposium provides a unique opportunity for students and professionals from all backgrounds and disciplines to come together for a day of talks and presentations in the hopes of sharing findings and solutions to further the One Health mission. The 2021 One Health Symposium themes will be 'Animals Improving Health' and 'One Health, Many Ecosystems'.
2021 IEEE International Symposium on Technology and Society | October 28-31, 2021
This virtual symposium will include a moderated One Health informatics panel discussion on Saturday, October 30th.
Life Sciences Ontario: Annual Life Sciences Policy Forum | November 1-5, 2021
The goal of this policy forum is to collaborate with decision-makers and industry leaders to develop key outputs that will enable our sector to be an integral focus in future policy development; while strengthening public/private partnerships. The 2021 Policy Forum will be held virtually over the course of one week starting November 1st and concluding on November 5th. The major theme of this year's forum will be "Empowering the Life Sciences in Ontario's Resilient Future".
**NOVEMBER 3 | 11:05-11:45 AM | PANEL - ONE Health: An All-of-Life-Sciences Challenge
ONE health recognizes the linkages between human, animal and environmental health. From zoonotic diseases, to climate change and the social determinants of health; the ONE health approach is a more cohesive view of how we are part of a worldwide ecosystem. How will ONE health impact public policy, research and the life sciences sector as we emerge from the COVID19 pandemic?
Moderator: Jeff Wichtel, Dean, Ontario Veterinary College (OVC), University of Guelph
WHO Global Conference on Health and Climate Change | November 6-7, 2021
The aim of the conference (Glasgow, UK) is to call on governments, businesses, institutions and financial actors to drive a green, healthy and resilient recovery from COVID-19.
7th World One Health Congress | November 7-11, 2021
The theme of this hybrid event is 'Integrating Science, Policy and Clinical Practice: a One Health Imperative Post COVID-19'.
Canadian Science Policy Conference 2021 | November 22-26, 2021
Under the overarching theme 'Building Forward Better', CSPC 2021 decodes the world post COVID-19 era and the crucial role of science and innovation in policymaking and rebuilding society on all fronts: social fabric, economic development, healthcare, climate, and other areas in Canada
**November 22 | 10:30 AM-12:00 PM | PANEL - One Health as a Science Policy Initiative: Fostering an integrated approach to addressing complex health problems and emerging threats
The One Health approach should become fundamental to the ways in which we direct, fund, conduct and speak about health science in Canada and the world. The science policy community has a role to play in this realignment of how science is conducted and how science (knowledge) is used to guide/influence policy making, and how we train the next generation of thought leaders. The science policy community can look to the growing network of proponents in universities and agencies who model and advocate for this One Health approach to health science.
One Health Student International Conference | Bucharest, Romania | November 24-27, 2021
Healthy People, Healthy Planet, Social Justice | April 1-3, 2022
The Consortium of Universities for Global Health (CUGH) is hosting this in-person and virtual event in Los Angeles, California. The conference aims to address critical gaps in global health and development.
---
One Health Affiliated Faculty List
Are you a University of Guelph faculty member who conducts research that is One Health-related? Join our One Health affiliated faculty list! Email onehealth@uoguelph.ca with a headshot, research interests and a link to your official bio.
---
---
---
OneHealth@uoguelph.ca | One Health Website | Twitter | LinkedIn | Instagram
---